We feel incredibly lucky to have a community of great organisations supporting us in Greater Manchester, including Wright Robinson College in Gorton.
Based just a mile away from the FareShare GM warehouse, the secondary school has worked with us over the last month to support food deliveries to our frontline charity members while the school has been closed.
Led by Ms H Thompson, director of Year 7 at the school, around 30 staff including teachers, pastoral staff and headteacher Mr M Haworth have teamed up to share delivery shifts.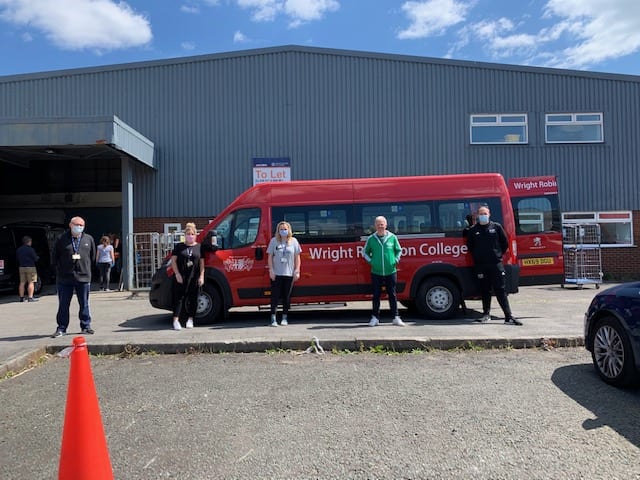 "I contacted FareShare to ask if there was anything we could do as a school to help during the pandemic. We have a number of minibuses that were just parked up not being used and a large number of staff who were willing to volunteer, so it was a perfect fit," Ms Thompson explained.
"We're now taking two of our minibuses down twice a week to deliver food parcels to local charities. It benefits our little community and it's given us all a feeling of real positivity.
"The staff have really enjoyed it – it's a great opportunity to get out of the house and into the community meeting different charities and making new connections.  
"Even though the school is now beginning to re-open we're going to continue supporting FareShare with deliveries throughout this year. As a college we have always impressed upon our young people the need for resilience, teamwork and working with our local community to be the best that we can be, especially in the current climate."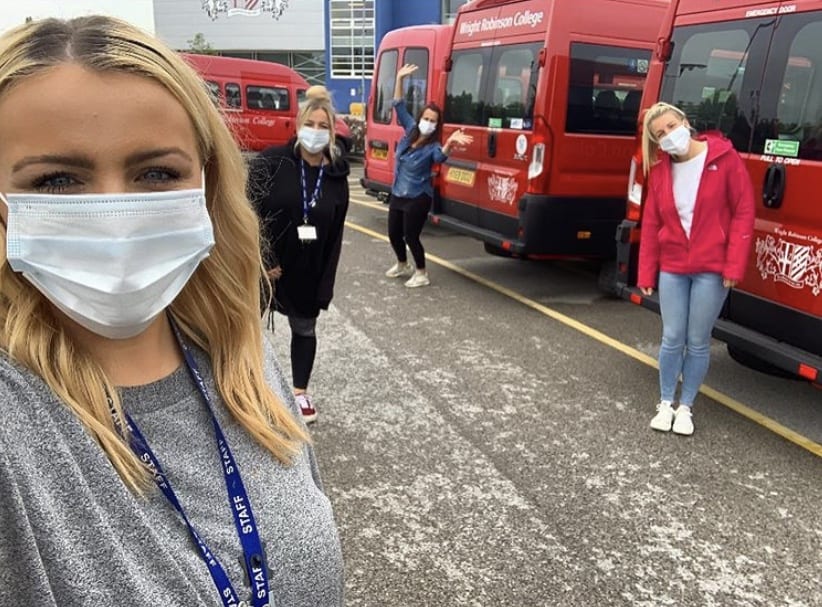 Helen Gorton, FareShare GM collections coordinator, said: "Wright Robinson have been a delight to deal with and have got food out to organisations that couldn't have otherwise collected. It's been absolutely amazing to have their support."
Our experience tells us that much of the food aid work happening in neighbourhoods across Greater Manchester is led and sustained by volunteers. We send a heartfelt thank you to all the #foodheroes out there who are making sure that people in need get access to good food.
To celebrate #VolunteersWeek 2020, we'll be sharing stories of our amazing volunteers every day this week.