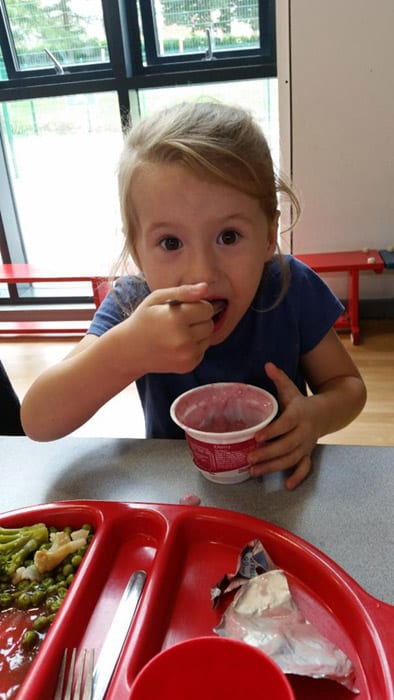 Over 620,000 people in Greater Manchester are living in poverty, including 180,000 children and young people. Together We Can change that.
Food poverty continues to increase across the UK and Greater Manchester is no different. An estimated 620,000 people are struggling to access food on a daily basis. Last year FareShare Greater Manchester provided over 3 million meals, supporting many thousands of people. There are still many more people who aren't getting the food that they need on a daily basis. Consequently, demand for our services continues to grow. ​
We are seeking financial support to enable FareShare Greater Manchester to grow. All in order to continue to support the people for whom hunger and food insecurity are a shocking yet normal part of their everyday life across the region.
We want to be able to provide 7 million meals per year, allowing us to support an extra 20,000 people every year. To do this, we need to grow our operation including increasing food acquisition and increasing and improving our fleet of vehicles.
We can't however do this alone and need to raise funds and so are seeking financial support to help us to continually grow. As a small independent charity that relies entirely on donations and grants, we receive no regular statutory funding, so your support is vital.
We believe that Together We Can provide 7 million meals to people in Greater Manchester who would otherwise go without food.
Together we can support over 220 charity and community groups who feed thousands of people across the Greater Manchester region.
We can tackle food waste together.
How your money will help
We have a range of funding opportunities available, donate today to help us do more, because together we can.
£100 will fund 1ft2 of our new warehouse which will allow us to provide 300 additional meals.
£1000 will provide 4800 meals to vulnerable people across Manchester.
£3000 fuel for a van for a year.
£1000 will fund a School Breakfast club to ensure that school children are starting their day ready to learn.
£26,000 will buy us a new FareShare Van to help us redistribute more food.
£10,000 will fund 100ft2 of our new warehouse which will allow us to provide 30,000 additional meals.
To find out more about our Together We Can Campaign and to get involved please contact Ruth Downes and Ruth@emergemanchester.co.uk.
Donate to FareShare Greater Manchester (part of EMERGE 3Rs)