We accept both regular and one-off deliveries of in-date surplus food to our Manchester warehouse.
What can donating your surplus good food to FareShare Greater Manchester mean to your food company?

A sustainable alternative to food waste disposal
We believe that good food is best eaten, not thrown away. Giving your surplus food to FareShare Greater Manchester follows the food use hierarchy which calls to feed people in need first, before sending food to animal feed, anaerobic digestion or to landfill. When you give surplus food to FareShare Greater Manchester, you help fight food waste and hunger in your community.
Guaranteed traceability and maintenance of food safety
We take food safety seriously. We adhere to food industry safety guidelines and our warehouse is audited internally and externally to ensure compliance. We have been awarded Gold Standard on our storage, wholesale and distribution audits since the beginning. For full details on the ways we adhere to food safety guidelines, see the FareShare national website.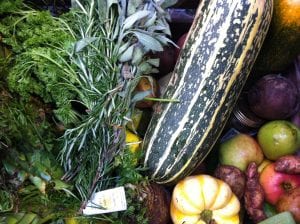 Our stock control systems mean we can guarantee traceability of each and every food item we receive and redistribute. In the unlikely event of a product recall, we can undertake this process on your behalf.
When you've completed the Food Donor form (see left hand side of this page) we can take your surplus food that:
Is within its use-by or best before date
Is covered or packaged appropriately
Complies with all the food safety legislation, including The Food Safety Act 1990, The Food Hygiene (England) Regulations 2006 and Regulation (EC) 852/2004 on the Hygiene of Foodstuffs
Comes with a full ingredients list
Has an appropriate extension note
All the food we receive gets redistributed to member charities, schools and community groups who are checked to ensure they meet our food safety and hygiene requirements. We make sure they comply to FareShare guidelines and that they are fully equipped to safely serve nutritious meals to those most in need in Greater Manchester.
Helping you meet your Corporate Social Responsibility (CSR) commitments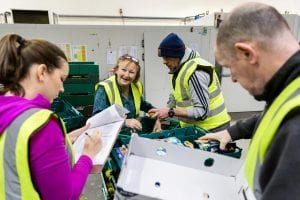 Giving food to FareShare Greater Manchester is a great way of supporting your business in meeting its CSR commitments and positively impacting your local community, as well as improving your company's public image. We welcome Employer-Supported Volunteering all year round! Take a look at our Corporate Partners page to find out more.