Community-owned football club FC United of Manchester set up its COVID-19 Food Hub in March 2020. The move comes in response to England entered its first period of national lockdown.
About the FC United COVID-19 Food Hub
The Food Hub was established in collaboration with the North Manchester Business Network and Manchester City Council to support households in North Manchester who could not access their usual help networks. Typically, they were elderly single households or those that had cases of Covid-19 in the house. The Food Hub has also become increasingly important to those in financial crisis awaiting Universal Credit payments following a job loss or those. For instance, refugees, who have lost their job and are denied access to any public funding.
During lockdown, FC United became one of the biggest food charity destinations in Greater Manchester. The Food Hub receives just under 19 tonnes of food from us between March and August. In short, that's the equivalent to 44,645 meal portions.
Our partnership with FareShare Greater Manchester has enabled us to massively expand our community outreach at a time when it has never been more needed. We'd like to offer our sincere thanks to all at FareShare for their help – from volunteers, delivery drivers, background staff and admin staff who have been exemplary in their support of our project. Unfortunately, we don't see an end to the help that we will have to offer. With the continuous generous support from organisations like FareShare, we can continue to deliver help where people need it in ever increasingly challenging times.


Vinny Thompson, Project Leader at the FC United Food Hub
Now in the second lockdown of the year, FC United is once again seeing a surge in demand. Accordingly, they plan to reach even more families over the winter period.
You can support FC United's Food Hub by offering your time as a volunteer. For more information, contact office@fc-united.co.uk or visit the website.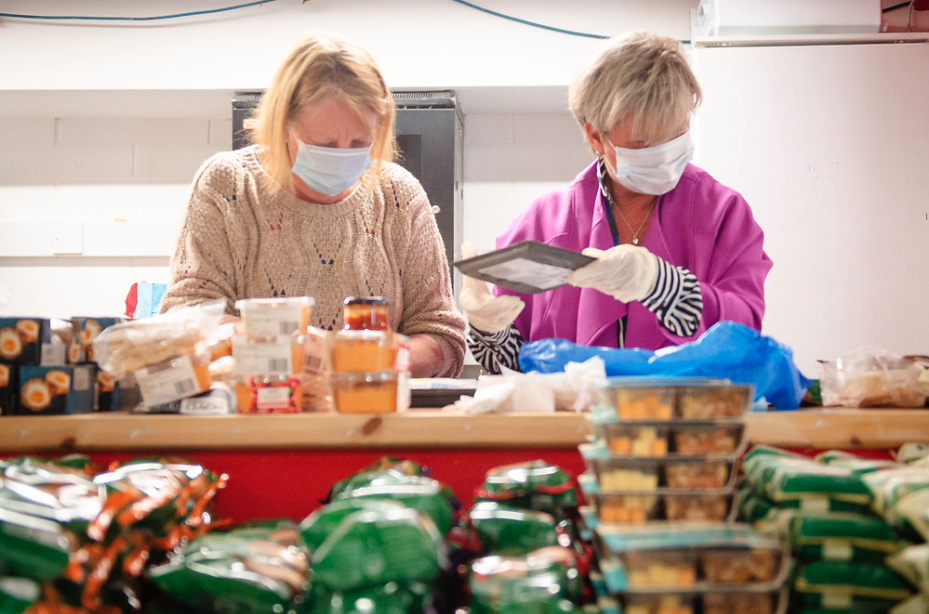 Pictures courtesy of FC United/Matt Wilkinson @stellapicsltd