EMERGE 3Rs, FareShare Greater Manchester's parent charity, has been recognised in the Greater Manchester Good Employment Charter. The Charter was initiated by the Greater Manchester Combined Authority. This commendable initiative aims to promote diverse, equal and inclusive working conditions across the region. It plays a vital role in establishing a new benchmark for workplace excellence. Its significance cannot be overstated, as it sets a new standard for workplace excellence.
The Charter is a voluntary membership and assessment scheme that approves members based on seven characteristics of good employment:
Secure work.
Flexible work.
Pay.
Engagement and Voice.
Recruitment.
People Management.
Health and Wellbeing.
The Charter was created by Greater Manchester Combined Authority to encourage diverse, equal and inclusive working conditions across the region. Being accepted into the Good Employment Charter recognises the work that we have invested into building a workplace that provides opportunities for our employees to grow, develop and thrive.
"I am really proud that EMERGE has been accredited by the GM Good Employment Charter, it recognises the efforts we have invested in building a fair and inclusive workplace, fostering an environment that provides opportunities for everyone" – Lucy Danger, EMERGE CEO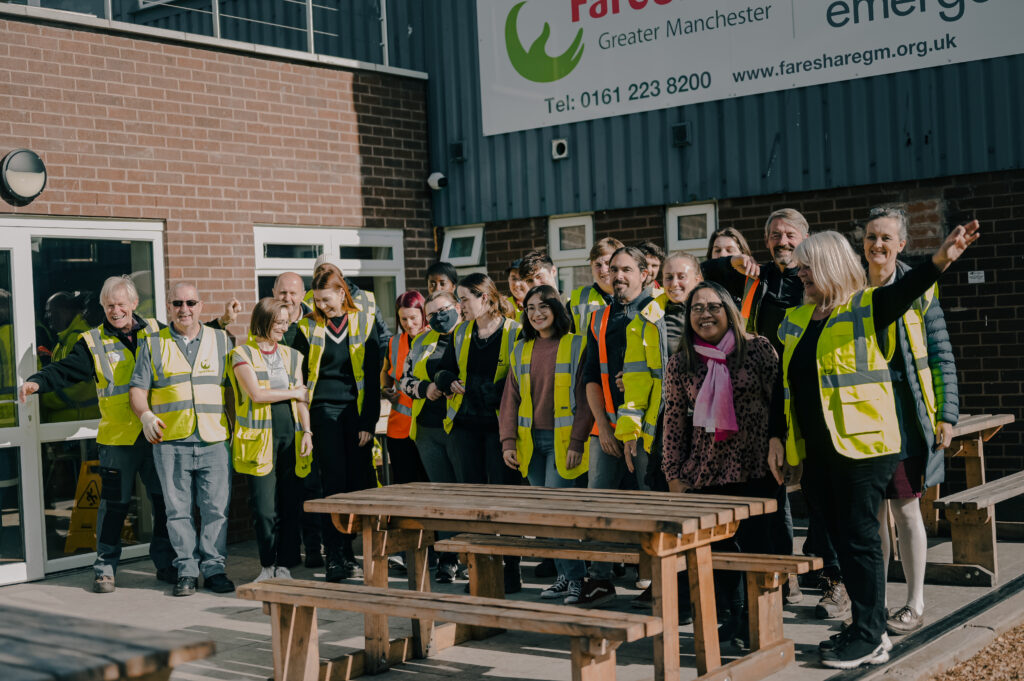 For EMERGE and FareShare GM, the journey is far from over. Our unwavering dedication to the Charter's mission means continued work to maintain and improve our standing. We're committed to contributing to the ongoing success of the Charter and, in turn, to the well-being of Greater Manchester and its residents.
The Charter's focus on diversity and inclusion extends beyond individual organisations. Its far-reaching impact is set to transform Greater Manchester into a region where every worker can thrive, regardless of their background. The ripple effect of this initiative promises a brighter future for all.