From 28th November to 5th December, Fareshare Greater Manchester will be participating in the Big Give Christmas Challenge. Throughout this campaign, he Big Give's champions will generously match donations made via the Big Give website. This means your money will be doubled!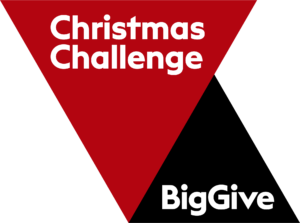 Supported by Dunsters Farm, our goal is to raise £5,000 in just one week. This effort will enable us to distribute 20,000 meals to vulnerable individuals and families in Greater Manchester.
How can you get involved?
Save the date – set a reminder on your calendar for the 28th November so that you know when the campaign has gone live.
Save our campaign link: https://bit.ly/BigGiveFS
Help us spread the word! Let your friends and colleagues know about the opportunity to make an impact this Christmas.
£5 (doubled) you could provide 40 meals for homeless people
£10 (doubled) could feed a family of four for an entire week
£20 (doubled) could support a school breakfast club for two weeks
Keep in mind, to double your donation, contribute between 28th and 5th December.
What is the problem?
The need for food support only increases during the winter months, as families have to spend more money just to keep the house warm. Put bluntly, families have to choose to 'heat or eat'.  Currently, in Greater Manchester, one in four children are living in a food insecure household. This means that they do not have regular access to satiating and nutritious food.
How do we help?
FareShare Greater Manchester rescues surplus, edible food destined for waste. We distribute it to 280+ charities and community groups in Greater Manchester, Cheshire, and Derbyshire. Weekly, we provide food to over 30,000 people, with demand increasing during colder months.
Read the stories of the charities who benefit from our support